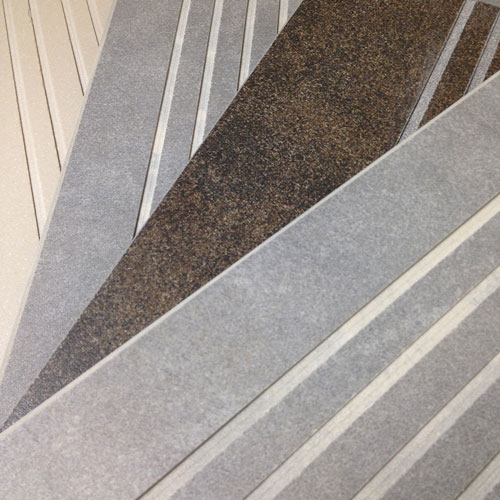 Our fabricated Stair Treads are perfect for any commercial tile installation. Our anti-slip safety grooves and bullnosed leading edge give any stair or landing a complete and polished look.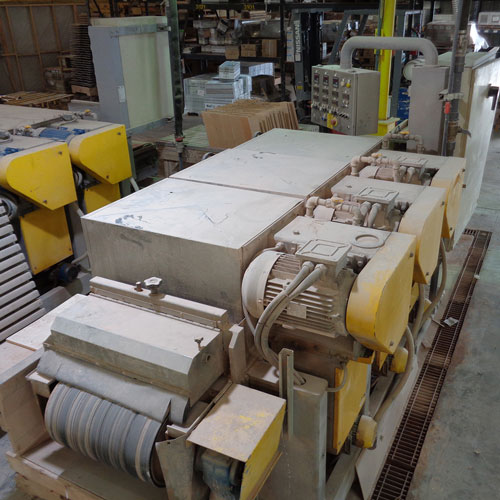 Our specialized cutting equipment produces crisp, precise cuts at a best-in-class speed.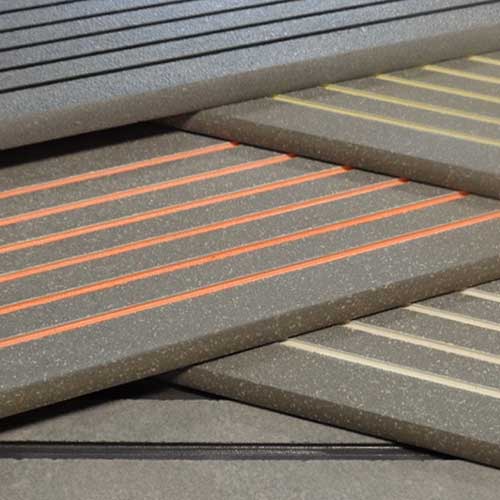 As a optional safety measure, a contrasting glaze color can be added to the anti-slip safety grooves to increase visibility.
Your Field Tile + Our Process = Custom Stair Treads
Our Process features a Bullnose edge plus 4 anti-slip grooves in the surface of the tile. If desired, both the edge and the grooves can be glazed and re-fired with our proprietary finish- and color-matching process.  Large commercial projects welcome!  Add coordinating Cut-Downs, Mosaics, and Bullnose for a complete tile package! 
Our Process + Your Specifications = a Safe and Professional Finished Tread
Our Process can accommodate any Architectural or Design specification such as the type of edge profile, the distance to the first groove, the spacing of the grooves, the quantity of the grooves, and any desired re-sizing of the field tile.  Yes, we can!  Any field tile, any finished size, any edge profile (bullnose, bevel, squared), any anti-slip groove configuration, any quantity.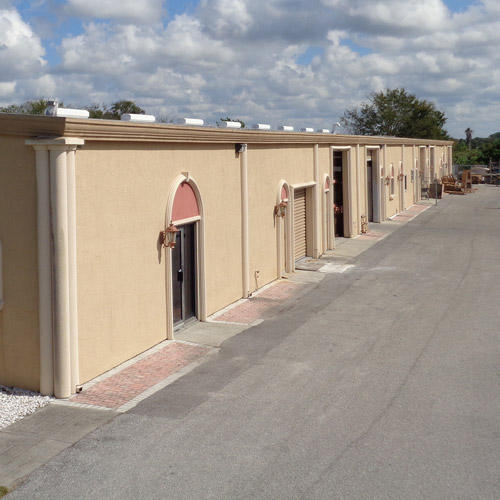 Our southeast regional facility services the entire eastern seaboard and beyond. Call us today at 1-844 Bullnose!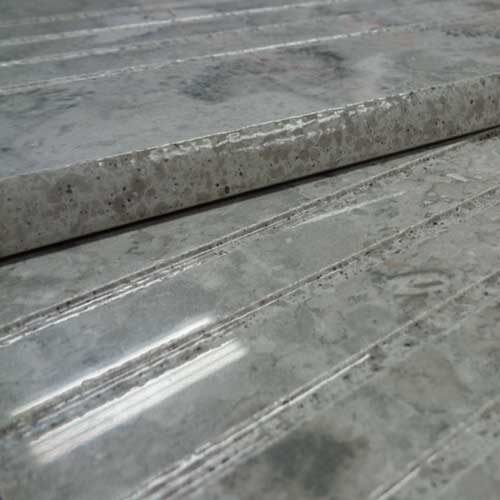 These high gloss Stair Treads features our glazed and re-fired process on both the bullnose edge and in the anti-slip grooves.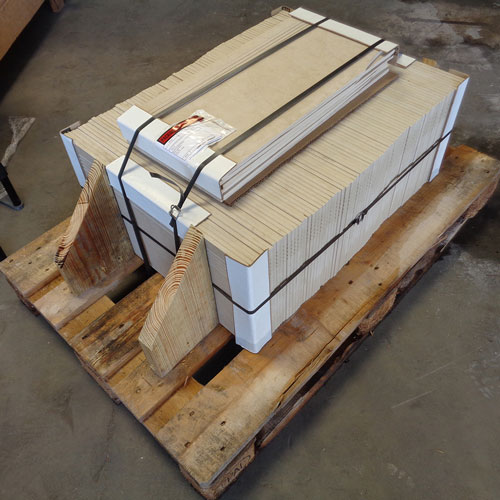 Our Stair Treads provide the perfect (and safer) finish for those high-traffic areas in commercial projects. We ship everywhere!