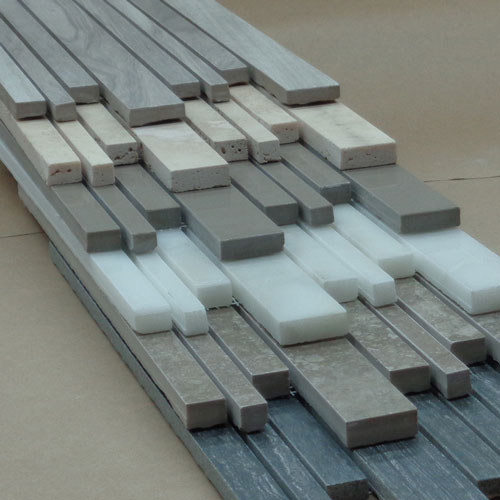 Any field tile can be fabricated into a mosaic. Choose one of our stock patterns and save $ on set up charges!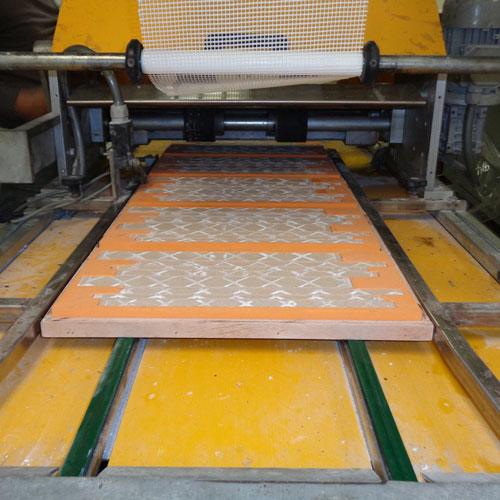 Our specialized high-speed machinery can operate around-the-clock to produce large volume orders in a short period of time.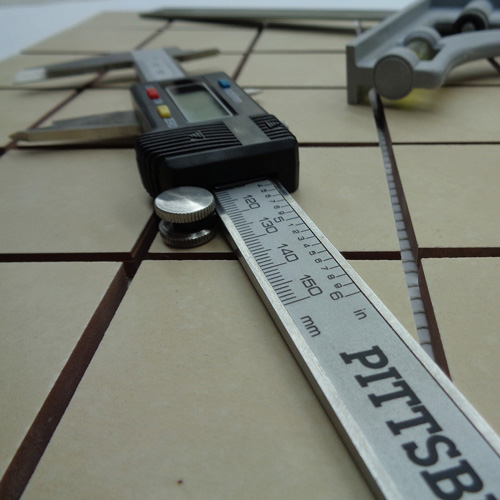 Our Process produces crisp, precise cuts - perfect pieces for a flawless mesh mounted mosaic.
Your Field Tile + Our Process = the Exact Right Mosaic
Our Process accommodates any size, type, and finish of field tile.  Our experience cutting millions and millions of feet of tile produces crisp, precise cut pieces.  Our talented employees, proprietary processes, and specialized equipment produce the exact right mosaic.  Use one of our stock patterns and sizes to Save $ on set-up.  Add coordinating Cut-Downs, Stair Treads, and Bullnose for a complete tile package! 
The Exact Right Mosaic = Faster Installation + Superior Results
Our Process can accommodate any Architectural or Design specification such as the pattern, piece sizing, off-set, and material variation.  Yes, we can!  Any field tile, any pattern, any finished size, any quantity. Rapid prototyping and expedited fabrication services available!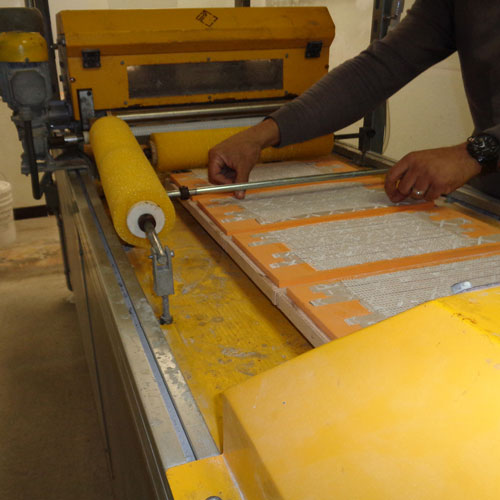 Our talented machinery operators ensure each piece is properly meshed and glued during the assembly phase.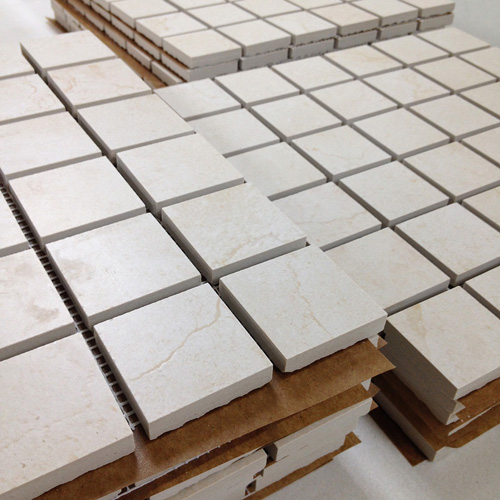 Our crisp, precise cuts make the final assembled mosaic, the exact right mosaic with a faster installation and a uniform finished look.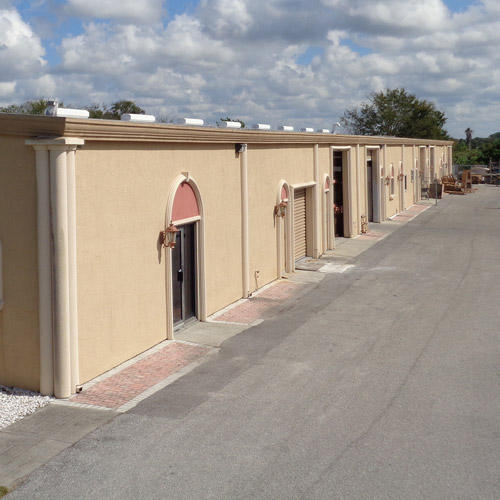 Our southeast regional facility services the entire eastern seaboard and beyond. Call us today at 1-844 Bullnose!