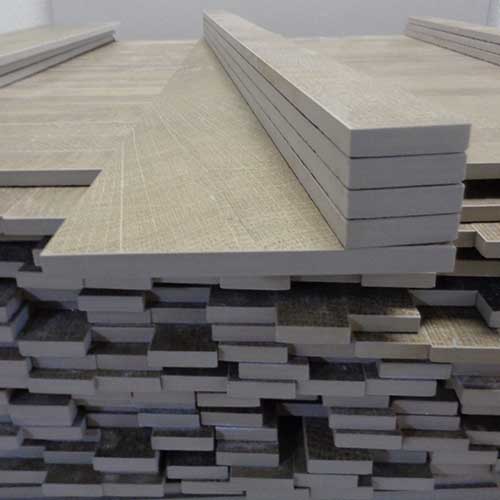 Our Process accommodates any tile re-sizing scenario including large commercial projects and manufacturer tile programs.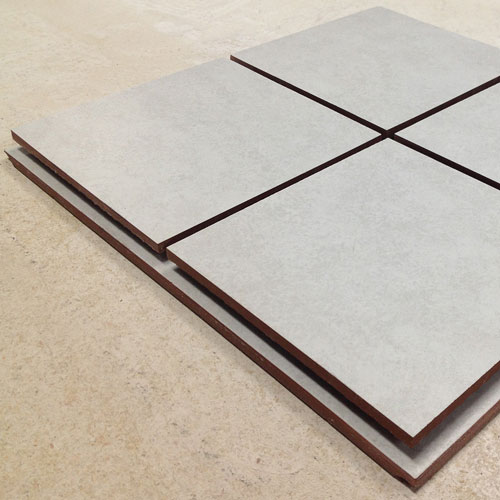 Our crisp, clean cuts give a factory-grade appearance to any re-sized tile - including these 6x6s fabricated from a 12x12 tile.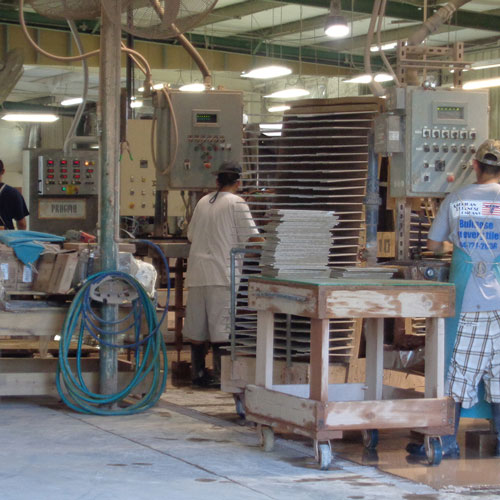 Our Process features 4 fabrication lines so that each tile type, size, and finish can be processed at maximum speed.
Your Field Tile + Our Process = Crisp, Precise Cut-Down Pieces
Our specialized cutting machinery and our experience cutting millions and millions of feet of ceramic, porcelain, and natural stone field tile ensures that your tile re-sizing project will be done as specified and on-time.  If desired, we can add a micro-bevel to the cut edge so the finished piece matches the appearance of the original field tile.  Large commercial projects welcome!  Add coordinating Mosaics, Stair Treads, and Bullnose for a complete tile package! 
Our Process + Your Specifications = the Exact Right Tile
Our Process can accommodate any Architectural or Design specification for any tile type or characteristic including large formats, quarry, glass, saltillo, 3/4" thick slabs, high gloss, dimensional, and more.  Yes, we can!  Any field tile, any finished size, any micro-bevel, any quantity.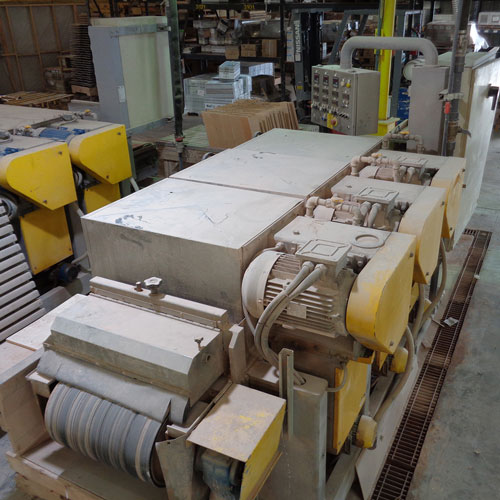 Our specialized cutting machinery delivers superior speed without sacrificing a crisp, clean cut. Micro-bevel option also available.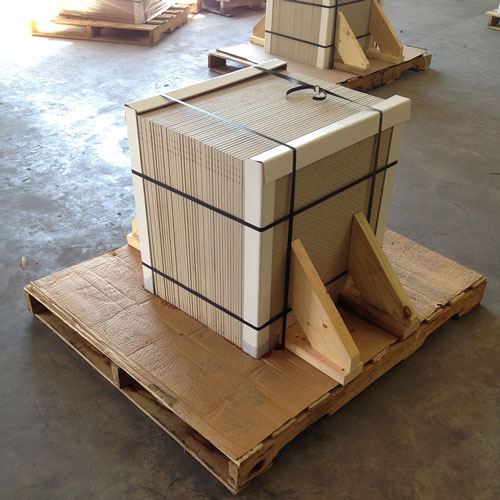 Our Process is nimble and can accommodate tight deadlines on even the largest commercial cutting projects.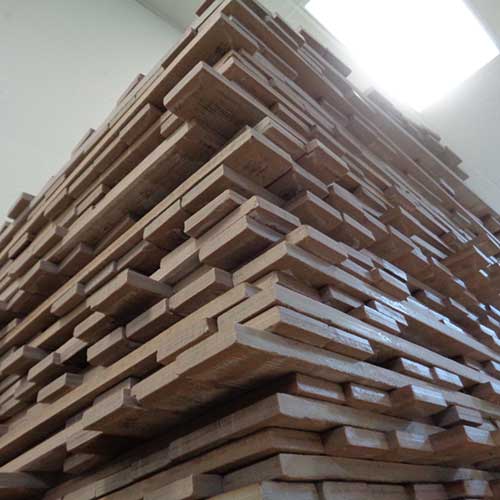 Our Process can accommodate any tile re-sizing project, from large commercial quantities to a handful of pieces for a custom install.