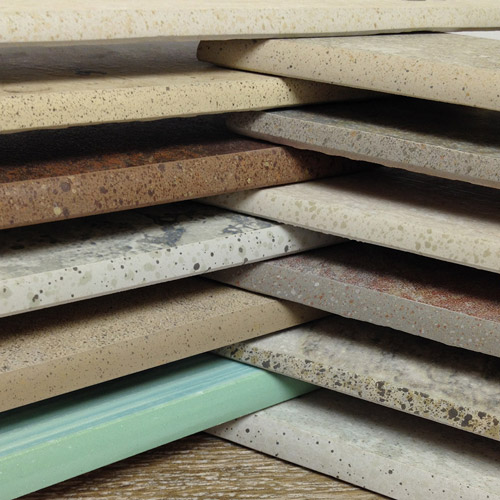 Any field tile, any width, any profile, any finish, any length, any texture - Glazed and Re-fired! 1,500 degrees better than paint!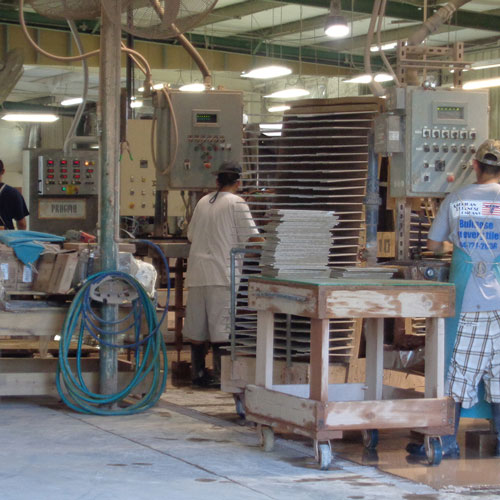 Our Process features 4 production lines so that each tile type, size, and finish can be processed at maximum speed while still retaining our crisp cuts and precise bullnose edge.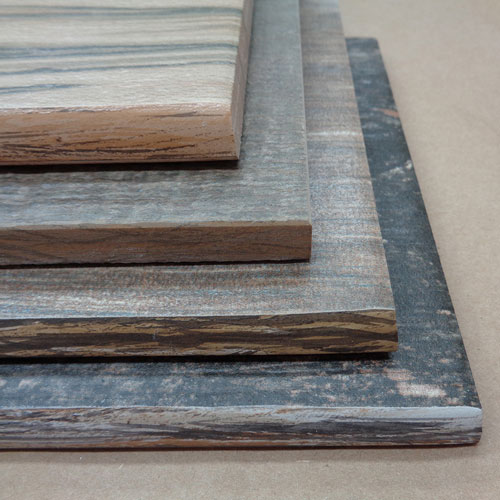 Our glazing techniques include this special wood-look glazing for wood look tiles. Note the tile second from the top - it features a squared edge with micro-bevel top and bottom.
Bullnose for Every Tile!
Our Process can accommodate any field tile, any size, any texture, any finish, any dimension, any side, any bullnose width, and any quantity. Yes, we can! Our Process begins with our custom-made, high-speed machinery and adds our proprietary color- and finish-matched glaze before entering our re-firing phase where we achieve a factory-grade (or better) appearance on all our bullnose trim. Our Process can accommodate large commercial projects, distributor stocking orders, one-off design specifications, and everything in between.  Add coordinating Cut-Downs, Mosaics, and Stair Treads for a complete tile package!
Glazed + Re-fired = a Factory-grade Finish
Our Process produces factory-grade results which is exactly why some of the largest tile manufacturers in the world are our customers. Our experience fabricating millions upon millions of pieces of bullnose ensures we can accommodate any bullnose program or project you have. From straight-forward builder-grade ceramic to architectural-grade large format porcelain to designer-specified hand crafted tile, we have fabricated beautiful bullnose from all of them.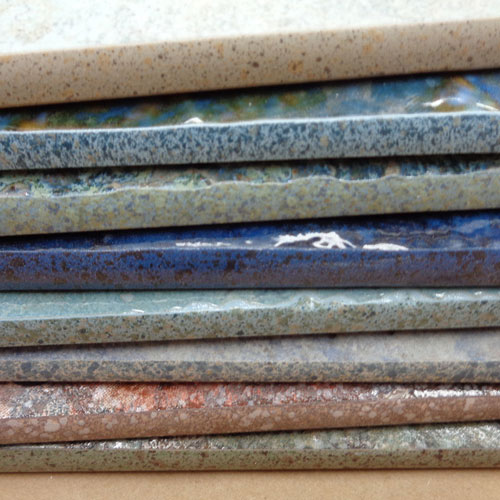 Our Process is perfect for pool tiles - glazing and re-firing is the best way to ensure the finish can withstand the harsh environment of a chlorine or salt water pool.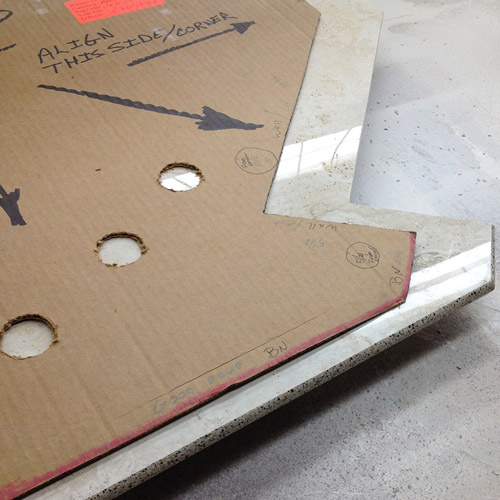 Our Process can accommodate custom fabrication requests such as this piece which features custom cuts and multiple bullnosed edges.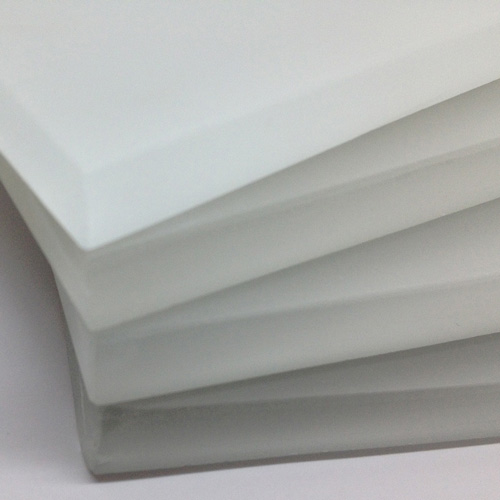 Yes, we can bullnose any material including glass tiles. Our Process accommodates a wide range of customization - call us at 1-844-Bullnose to get your custom project underway.
Your Specification + Our Special Projects Unit = Unmatched Fabrication Results
Our capabilities are constantly stretched by our Special Projects Unit which finds solutions to the most challenging trim problems imaginable: alternative profiles, curved bullnose, special textures, unusual materials, tile re-creation, and more. Do you have a trim tile problem that no one else can solve? Do you have a seemingly unattainable design specification? Do you have a client who is asking the "impossible"? If so, you need our Special Projects Unit.
Call us today at 1-844-285-5667 and see how we can help. We specialize in Yes, we can!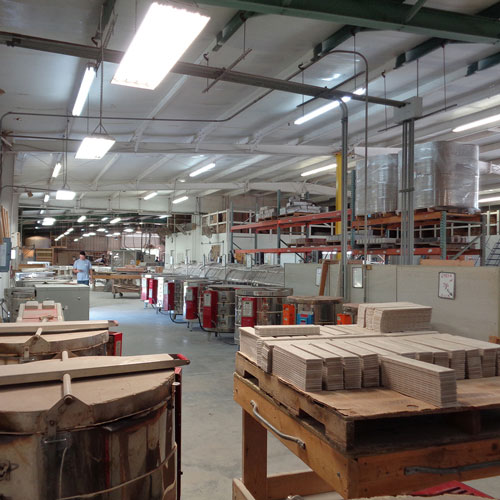 Our Process features 4 types of kilns so our glazed bullnose can be re-fired to match the original field tile finish.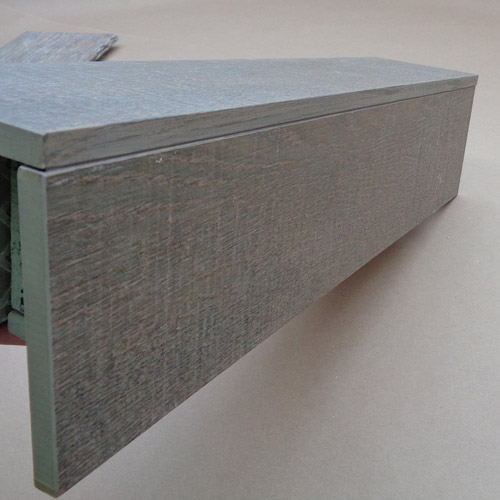 This mocked up shower curb won over a design team for a major hotel chain. These squared edge, wood grain look glazed pieces have been installed in hundreds of high-end hotel bathrooms.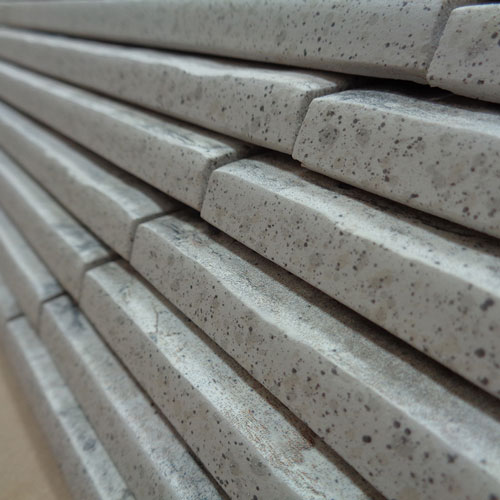 Our process can accommodate all sorts of different field tiles, including these brick-look pieces with a dimensional face and irregular surface design.